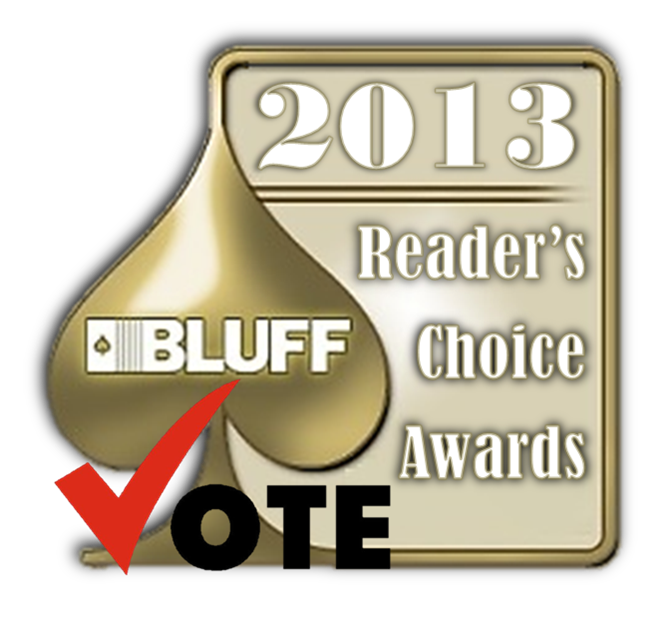 We are turning to you, our loyal viewers to help us beat out the completion in this year's 2013 Reader's Choice Awards by Bluff Magazine.
Our signature live cash game webcast, "Live at the Bike" has been nominated for the Favorite Web-Based Poker Show award.
But that's not all! The Bicycle Casino has been nominated to receive an award for the Favorite California Room award.
Poker Netcast and The Bicycle Casino are honored to be nominated for these awards, but now we need YOUR help to get the Win-Win! Please take a few moments and cast your vote in the 2013 BLUFF Reader's Choice Awards at BLUFF.com.
Voting is open until January 2, 2013, but why wait? VOTE NOW!
On behalf of Nichoel Jurgens, Bart Hanson, David Tuchman, Owais Ahmed, Jeff Madsen and the entire Poker Netcast team, thank you for your being a loyal Live at the Bike fan!
Marie-Lizette Acoba
Host, Live at the Bike